Not all social networks are created equal. As a business owners, you need to choose the right social media accounts for your business.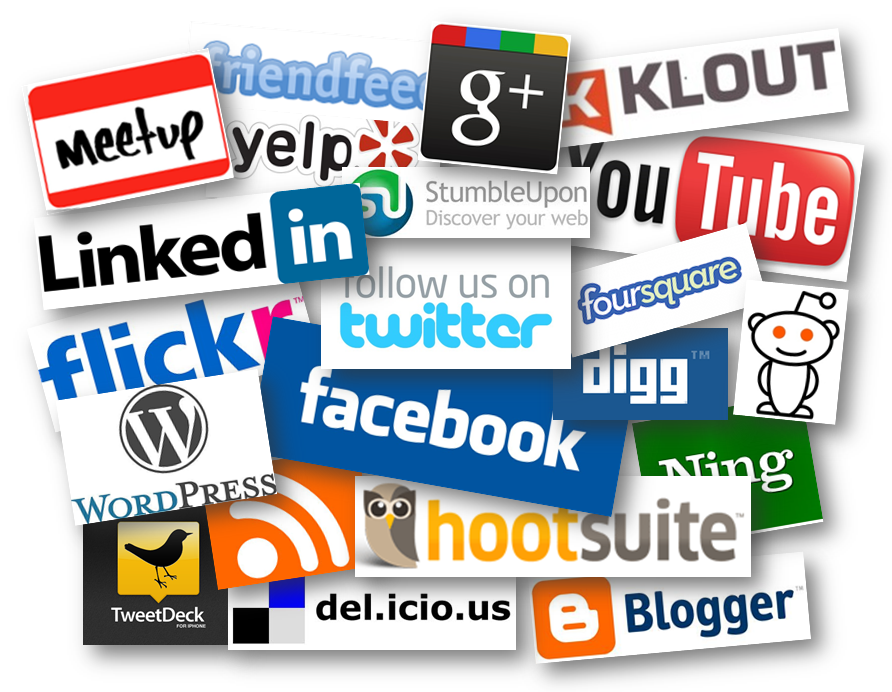 As an entrepreneur, you're probably thinking that maybe you'll get more mileage for your business if you create accounts on all social media networks. But more isn't necessarily better. Because first and foremost, each social media website has their own unique characteristics in terms of content distribution and community interaction. You can automate some processes to make things easier but it's impossible to do it for all websites.
Another reason why it's better to only have a few social media accounts is because each network has their own demographic. Any marketer would tell you that it's always better to focus on your target demographic. Trying to force your message on a group that's won't listen or aren't interested is a waste of time, money, and could negatively affect your reputation in the long run.
So how would you know if that social networking site is right for your business? Here are the 4 factors you need to consider when creating social media profiles for your business.
Business Type: B2B or B2C?
Identifying whether your business is primarily B2B or B2C would give you a general idea of your target demographic, your company persona, the message you want to share and narrow down what kind of social media websites are best suited for your goals.
If your business primarily caters to consumers, you'd want to take a more personal approach and be more subtle in your marketing message. You'd want your social media profiles to reflect your target market's lifestyle so you can illustrate how your products and services can fit in that lifestyle. This is why many lifestyle brands like clothing companies, cosmetics, and health on sites like Instagram, Snapchat, Twitter, Pinterest, and Tumblr.
If you have a B2B business, you can take a more direct selling approach. Your marketing message might be focused more on helping clients find solutions to their problems. And you'd want a social media network that would allow you to showcase what your company is, your unique competitive advantage, and feature your products and services to a receptive market. You see this in company profiles for LinkedIn, Facebook, Twitter and Google +.
Target Demographic
It goes without saying, you go where your market is. This is also true when marketing through social media. If you're targeting a specific group, you create profiles in websites where they are more likely to gather. That's why women's brands are very active in sites like Pinterest and lifestyle brands that target young buyers flock to Instagram or Tumblr.
This holds true with B2B social media. By identifying the employee demographics of the companies of potential clients, it becomes easier to promote your services to them. This is explains why we're seeing more B2B companies on sites like Facebook and Twitter than ever before. C-level executives and management. Older millennials and boomers use these sites to network, and having company pages there give businessrd a competitive advantage by being searchable and accessible in a popular platform.
Company Identity and message
At first glance, it would seem like determining your company identity has more to do with your social media content than the kind of profile itself. But how you create your content can have an impact on how well it does on social media. If you're a B2B company that creates a lot of visual content like slides and infographics, sites like SlideShare and Visual.ly would be great places to showcase your content and make connections.
If you're a B2C company who uses video as a primary marketing tool, YouTube, SnapChat, and Periscope are great places to build a loyal community of fans. If your company doesn't do video but has a wonderful gallery of images and features, Instagram, Pinterest, Facebook and Twitter might be better suited.
Social Media Goals
The problem most businesses have when setting social media goals is that it's often disconnected with the actual business goals. Having plenty of likes, followers, and shares looks good on paper but if those numbers don't translate to actual sales then these goals don't really serve a purpose.
Create your social media goals based on your company goals. If your business wants to use social media to improve your customer service department, your social media goal should reflect that. In this case, your goal would be to increase the number of people using social media for more information by 10% or have a positive complaint resolution for 80% of the queries that come through social media.
If you want to use your profile for lead generation, the numbers you should be looking for are your reach and engagement. Are your posts and ads reaching more people? How many people have inquired about your products and services? What's your target number for lead generation and how much of that do you expect to come from different social media profiles.
Once you have identified your goals, you choose a network that would best suit your social media campaign. If you have a B2B business that wants to use social media for recruitment and lead generation, LinkedIn would be one of the best tools to use. While some B2C companies now use Twitter and Facebook for customer support to quickly address client concerns and questions.
All the information based on these four factors help make choosing social media networks, creating a profile, and designing a campaign easier. Now all you need to do is give this information and work with your social media virtual assistant or social media marketing firm and let the work begin.