Search engines don't see a certain webpage the way an ordinary user of the web does. But if we want our websites to rank well on search engines, we have to understand how search engines "look" at websites.  Optimizing your website to become search engine friendly can be very technical but understanding how these technical aspects are involved in the process building a website can help make us more thoughtful of the kind of content we put online.
In short, if you want to be seen by your visitors, you have to sometimes think like a search engine and give them what they're looking for.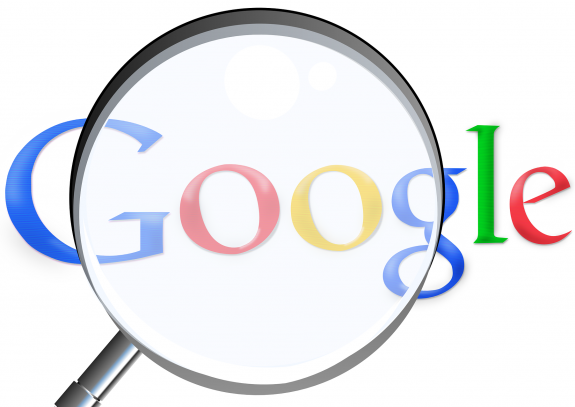 Why Content Is King
Content is king because it's what search engines look for and judge in terms of relevance and value.
A good place to start would be to know how content is being viewed, especially in the HTML text format. The text on your website is the first thing that search engines look at. Optimizing it is still the best way to make your website rank well on search engines and make your website visible to most visitors.
The same thing goes with images. As much as possible, provide descriptions or an alt for your images. You can also provide for search box supplementation and transcripts for videos or audios if you have them.
But how do you optimize all that content for SEO? By using keywords of course!
Always, always, pay attention to your keywords. Do not underestimate the power of keywords when searching online.
In fact, the entire process of communication and information on the web starts with keywords. As soon as keywords enter into the search engines, the crawling and indexing scheme starts to run its course. The searching and the storing (including ranking) of these million data start and end with a keyword.
Search engines measure and assess keywords while determining its relevance. The more relevant your website is to your particular set of keywords, the higher your ranking will be in search engines, which gives you an advantage over competition.
The trick always is to use keywords as much as you can when appropriate. The use of keywords has to look natural and intentional. Managing keywords is not about ranking #1 for all keywords. That would be the ideal but it is impossible to achieve. Managing keywords is about ranking highly for the keywords that matter most (to stay in the top 10) and rank well for related keywords (stay on page 1).
Title Tags and Meta Tags
A title tag is the title or a short introduction what your website and the individual pages are about. They're an important part of SEO and the search process because it's one of the first things that both search engine robots and visitors see on your site.>
To optimize title tags, here are a few things you need to remember:
placing important keywords at the front – it's the first thing search engine robots will see so might as well put it first
readability and impact to users – It's one of the first things your visitor will see once they encounter your website in search engine results. So it's important to make your title tags readable and for them to make sense
branding – Think of keywords that you want associated with your brand. Stick with them and use them whenever appropriate.
Length considerations – Avoid title tags that are too long or too short. It's best to keep it between 42 to 68 characters.
Meta tags on the other hand are information guides or the cliff notes of what your website and web pages are about. Your webmaster/SEO specialist would be dealing with most of the meta tags but that meta tag you need to focus on most is the meta description.
Meta Descriptions are succinct, short descriptions (up to 160 characters) of a page's content. It's the text snippet found beneath listings on web results. If done correctly, your meta description can serve as an effective copy for your website, even before a potential customer reaches your site.
Some people don't bother making meta descriptions because they know search engines will create this based on the content on the page. But then again, if you want to create a great impression to potential customers, it's best to create a great meta description that would entice them to go to your website rather than leave it all in the hands of search engines.
What's in a URL
Your URL or web address is equally important because they can affect your visibility on search results and are often used for ranking purposes. This extends to the URL of individual webpages. It's not enough to label them with numbers or random names. They have to make sense in order for them to be relevant and visible on search engines.
When creating the URL for your website you want it to:
Be easy to remember
Related to your brand or company
Use keywords when applicable
Follow your website's structure
This is something your webmaster/SEO specialist would have to work on. But understanding the importance of URL structure would give you a clearer idea of how to structure the content of your website and relate it with how you want your website to be seen by potential customers.
The Trouble with Duplicated Content
One of the most complicated problems search engines encounter is the duplication of content. Whether this is done intentionally or by accident, it can affect the ranking of your website. Search engines do this to prevent websites from overusing their own keywords and to protect users from repetitive content.
And this actually happens more often than most people think. Websites with multiple pages sometimes have duplicate content especially when the pages are related. When this happens, the multiple pages can be combined into one page or one of the pages can be marked as the main source while the other one can be removed from the index. The course of action would depend on what page have the duplicate content and how important these pages are for your website.
It's best to leave web development and SEO to the experts but that doesn't mean your input isn't important. As a business owner, you have the biggest stake in your website and the most to lose if it doesn't work. But understanding how search engines look at websites and how you can contribute to your website's overall design, you'll have a website that works well and is in line with your business goals.